EXCURSIONS
Beijing & The Great Wall
Hangzhou
Nanjing
Excursions vary per term. Please visit www.studiesabroad.com for most up-to-date information.
* = optional
WHAT'S INCLUDED
Official transcript from host university
Tuition at host university
Room and board
Tutorial assistance
Full-time resident staff
Excursions
Excursion transportation
Medical insurance
Internet access
Student services
Cultural activities
Airport reception & transfers
On-site ISA office
Language exchange (depending on the session)
Visa support
Pre-departure advising
On-site cultural and academic orientation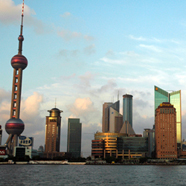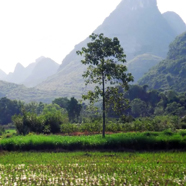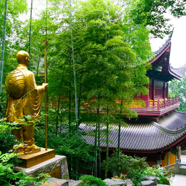 Shanghai
Business & Chinese Language
East China Normal University
---
Summer
Students participating in the Chinese Language and Culture program in Shanghai will be able to take a diverse set of courses taught in English. The courses that are offered will cover subjects such as Theatre, Sociology, Political Science, and Economics. In addition, students will be required to enroll in one Mandarin language course.
---
Eligibility
Minimum Grade Requirement
Students must have a minimum grade point average of 2.50
Minimum Admissions Prerequisites
There is no language prerequisite for this program
East China Normal University will only admit non-Chinese citizens. Students who hold a passport from Mainland China (PRC), Taiwan (ROC), Hong Kong, or Macau are not eligible for this program.
---
Course Information
Course Disclaimer
Course placement is often based on a placement test administered on-site
There may be mandatory prerequisites for some of the courses offered
For a specific list of course prerequisites, please refer to the course listing/course descriptions for this program on the ISA website