Study Abroad in Shanghai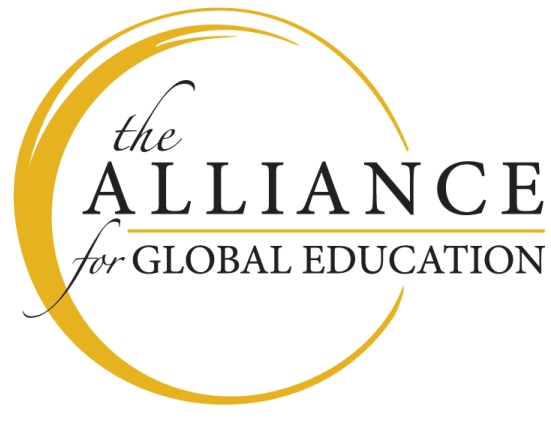 with the Alliance for Global Education:
Intensive Chinese Language
Exponentially improve your Chinese language skills through a rigorous course load dedicated solely to language acquisition.

Earn 15-18 credit hours in the fall or spring semesters or 9 credit hours during the summer term.

Build your practical language skills through volunteer opportunities, NGO visits, and a Chinese-only language pledge.

Take your language skills outside the city and test them with the variations you find on a field study trip to Yunnan or Qinghai in Western China.
In the last century Shanghai has experienced exponential growth from its origins as a colonial trading port to a bustling international metropolis and global financial hub. Both a laboratory and model of urbanization, modern Shanghai also represents the enormous environmental, economic, and social challenges that are mirrored regionally, nationally and globally. With a rapidly growing population, rising lifestyle expectations, and continuing industrial production, Shanghai serves as an ideal field of study for students wishing to immerse themselves in Chinese language and society.

Visit our website for more information about our Intensive Chinese Language program in Shanghai, including previous course syllabi, housing arrangements, and co-curricular activities.

Contact a program graduate to learn about the Alliance experience through a student's eyes!

Apply now! Two previous semesters Chinese language study are required. Consider submitting an application for one of the Alliance's need-based scholarships at the same time as you apply for your study abroad program.
Intensive Chinese Language
Hosted by Fudan University
Academics
The Intensive Language track is for students who want to focus on learning Chinese. In addition to 20 class hours per week of chinese language coursework, students take one course, Issues in Contemporary Society and Culture, taught in English.
Classes are based at Fudan's International Cultural Exchange School (ICES), which is devoted to the education of foreign students. All classes are taught exclusively for Alliance students.
The University
Fudan University was founded in 1905 in Shanghai, and is one of the leading universities in China with a long history and an international reputation for academic excellence. The University's name is taken from a proverb of Confucius and means 'a new morning' in Chinese, ever pushing forward with renewed energy. Fudan University, with a student body of 35,000, is composed of 17 schools offering a comprehensive range of majors and disciplines such as humanities, law, journalism, economics, management, information science and engineering, life science, nursing, medicine, public health, technology and engineering, international relations and public affairs.
Pre-requisites
Two semesters of Chinese is required for admission to this track.
Coursework
Fall and Spring term students take 12 class hours per week of Chinese, plus two area studies courses taught in English. Summer students take 12 class hours of Chinese per week plus one area studies course taught in English. only. Students' placement in the Chinese language course will be contingent upon the results of a placement exam after arrival in China.
In the Fall and Spring terms, students receive 15 credits. In the Summer term, students receive 8 credits.
Class size
Classes are offered exclusively for Alliance students. Chinese language classes average 6-8 students per class. Area studies and business courses in English typically range from 6–15 students per class.
Faculty
All faculty are jointly selected by the Alliance and Fudan to teach the Alliance students in exclusive classes. Chinese language courses are taught by full-time Fudan teachers. The Area Studies course is taught by a PhD faculty member from Fudan.